Frozen 2 is upon us, and December is not far behind! There's bound to be some Frozen-themed parties in the near future, so today we'll be drooling over 10 yummy treats and drinks that are inspired by Frozen!
10. Olaf Blue White Chocolate Cocoa
This hot beverage is for all chocolate lovers, or for those who enjoy white chocolate.
9. Disney Frozen Snowflake Pretzel Bites
Need a quick snack? This recipe's pretzel bites look almost like snowflakes!
8. Disney Frozen Ombre Rice Krispie Treats
These rice krispie treats look beautiful as they are sweet and sticky!
7. Olaf's Warm Hug Hot Vanilla Milk
Want to switch it up from your regular hot chocolate or coffee this cold winter? This Frozen-inspired recipe looks like an upgraded version of Luke Skywalker's blue milk!
6. Disney Frozen Chocolate Pretzel Wands
No one was waving around magical wands in Frozen, but this recipe will surely make you feel like Harry Potter landed in Arendelle!
5. "Frozen" White Chocolate Popcorn
Munch on this recipe's Frozen-flavored popcorn or use them as tiny snowballs to throw at your friends!
4. Frozen-Themed Muddy Buddies
Muddy Buddies are a classic holiday treat, and this recipe adds blue and silver sprinkles to the mix!
3. Disney Frozen Ice Swirl Cookies
Want a fun design to the good old sugar cookie? This recipe has an eye-catching swirl design and is bound to make you feel as giddy as Anna when the gates finally opened!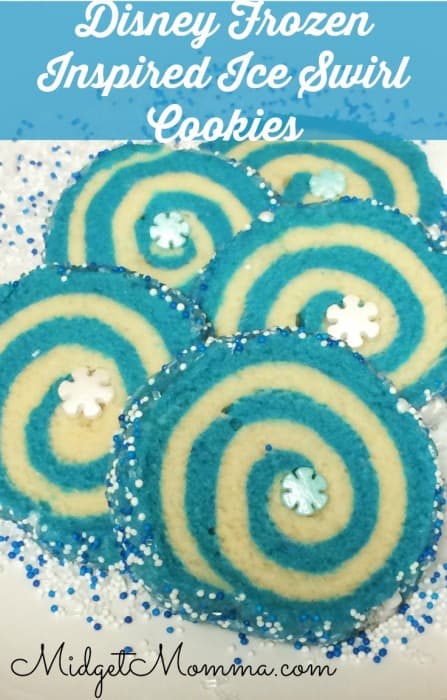 2. Frozen-Inspired White Chocolate Fudge
Fudge is a must-have for the holiday season. Mix fudge with this Frozen-themed recipe, and we have a winner!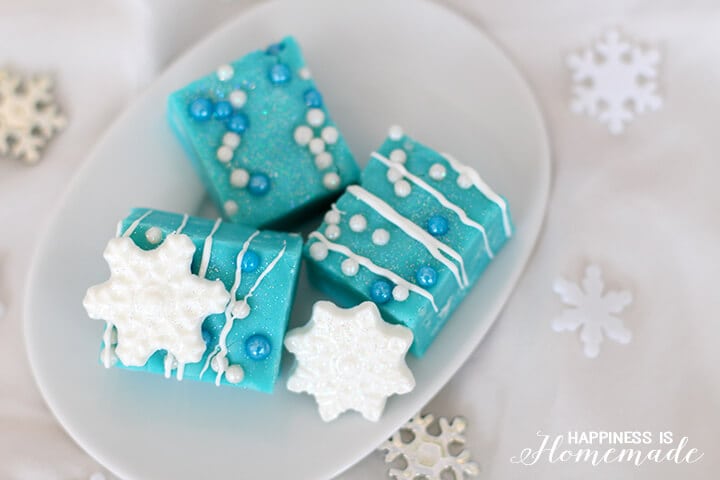 1. Frozen Shards of Rock Candy
Shards of ice won't be as tasty as this gorgeous peppermint rock candy. It's almost too pretty to eat!
And there you have it: 10 fun food ideas for your next Frozen-themed party! Let's hope your big sister doesn't freeze the party with her hidden ice powers!
Do you have a Frozen-inspired recipe to share? Let us know in the comments!