According to The Digital Bits, we'll be getting a massive helping of older DreamWorks animated features on Blu-ray this spring!
Spirit: Stallion of the Cimarron was originally pegged for a March 11th release a couple months ago, now it's set to come out on May 13th. The other titles DreamWorks plans to release will hit stores that day, and it looks like they'll be picking up Disney's model of releasing Blu-ray movie bundles. However, DreamWorks intends to release two triple-feature sets as opposed to two-movie collections.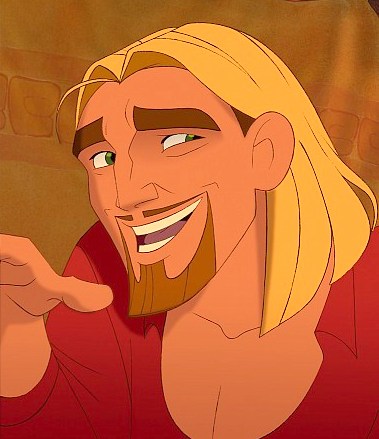 The first of which contains The Road to El Dorado, Sinbad: Legend of the Seven Seas and The Prince of Egypt's direct-to-video prequel Joseph: King of Dreams. That's kind of strange, one would think that DreamWorks would release The Prince of Egypt and bundle it with its sequel. However, The Prince of Egypt is one of their best-received films so maybe they feel that it deserves a standalone release, much like Spirit. Both films got better critical reception than El Dorado and Sinbad. Either that, or they're planning to bundle that 1998 film with something else. Maybe Antz, since that's not on Blu-ray yet and it came out two months before Egypt.
The other triple feature set consists of the three Aardman films that DreamWorks released in the last decade: Chicken Run, Wallace & Gromit: The Curse of the Were-Rabbit and Flushed Away. It's great that the first of these three films is finally getting a North American Blu-ray release, since France and Germany have had it on Blu-ray for years.
Now that leaves Antz, The Prince of Egypt, Shark Tale and Over the Hedge. Whenever we'll get those on disc, who knows. Oddly enough, Over the Hedge isn't available on iTunes or Vudu or any streaming services in the US (rights issue?), unlike Antz and Shark Tale. It's possible that it won't see a Blu-ray release, but The Prince of Egypt is most likely happening and the other two should get a Blu-ray release soon.
Anyways, it's great that we're getting all of the DreamWorks-Aardman films alongside a good chunk of DreamWorks' early hand-drawn animated features.
Are you excited about these upcoming Blu-ray releases? What do you think of DreamWorks bundling three features together in one set? When do you think films like The Prince of Egypt will hit Blu-ray? Sound off below!