Perhaps one of the most memorable aspects surrounding Frozen's 2013 debut was the marketing campaign that kept audiences largely in the dark about the film's storyline. For Frozen 2, Disney has continued this precedent, though to a much more extreme degree.
With less than a week until the film's wide release, we still know hardly anything about what we can expect. What we do know has only raised more questions than it answered. In preparation for the movie's release on Friday (!!!), here are five burning (or maybe freezing?) questions begging to be answered.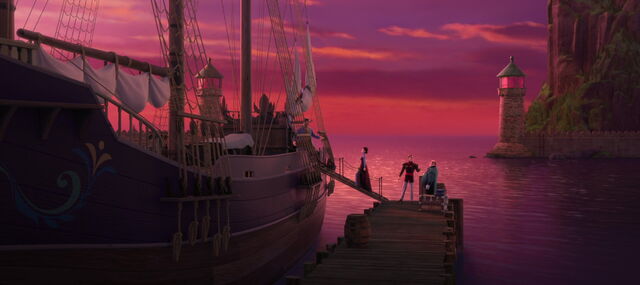 5. Where were Anna and Elsa's parents going on that ship?
Ever since seeing Anna and Elsa's parents, King Agnarr and Queen Iduna, boarding their doomed ship in the first movie, fans have wondered: where were they going? Over the past six years multiple theories have sprung forth, from diplomatic trips to the wedding of a certain brown-haired princess. Once Upon a Time crafted an explanation where the purpose of their journey was tied to Elsa's powers. Considering the main thing we know about Frozen 2 is that it centers around the origins of Elsa's powers, this last idea may not be too far from the truth.
4. What are those diamond things?
Much of the Frozen 2 marketing and merchandising has featured images of crystalline diamonds etched with a quartet of mysterious designs. Considering this prominence, they likely hold some significance to the characters (perhaps Elsa, considering how she creates a score of them at will in one of the trailers). There has been much speculation surrounding the meaning of diamonds and their symbols, with many people guessing that they represent the four elements of wind, water, fire, and earth. Could these crystals be vessels, housing elemental magic from the enchanted forest? Some previously unknown property of Elsa's powers? At this point, it's anyone's guess.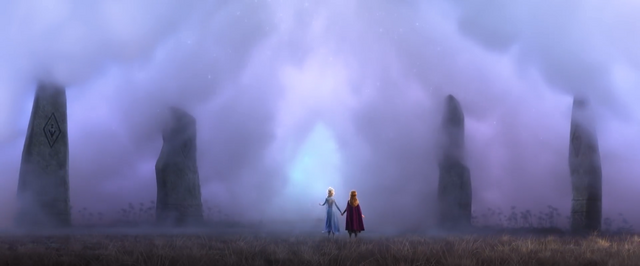 3. What in the world happened in the enchanted forest?
One of the main locations in Frozen 2 will undoubtedly by the enchanted forest from Agnarr's bedtime story to young Anna and Elsa. However, any idyllic impressions are shattered when we learn that something went horribly wrong, causing the forest to be surrounded by an impenetrable barrier of enchanted mist. Where did it come from? It likely didn't just appear out of the blue. We know that events from Agnarr and Iduna's past will have a role in the movie; could it have something to do with them? Did they offend a spirit or unlock a curse? While they may ultimately have nothing to do with it, the fact that the mist only parts for Elsa makes one wonder…
2. What (or who) is calling Elsa?
One of the main plot points in Frozen 2 is Elsa being called by a mysterious voice that only she can hear. As of yet we have been given few clues as to what or who it is beyond something that (per the official synopsis) is "…calling her and threatening her kingdom." What or who is it? The answer could be anything from a benevolent being to a magical force to a new foe. Plus, this plot point begs an additional question: why now, three years after the events of the original Frozen? Could it be that using her powers openly has alerted whoever is behind the voice to her presence? If so, then did Agnarr and Iduna know about it? The answer could paint the whole "conceal, don't feel" approach in a startling new light.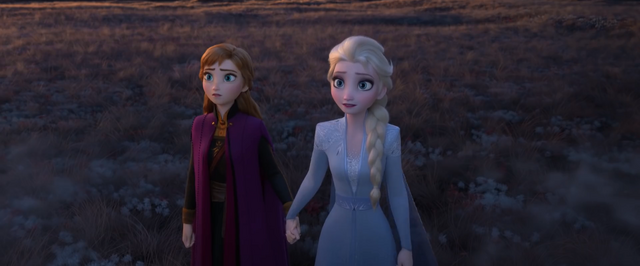 1. Why does Elsa have powers…and why doesn't Anna?
Ever since before Frozen hit theaters, fans have wondered and discussed: why does Elsa have powers? The filmmakers attempted to address this question in the first movie but found that every explanation they crafted raised more questions than it answered and distracted too much from the central plot (turns out, magical powers can be quite the rabbit hole). It seems only fitting, then, that Anna and Elsa's second big-screen adventure center around the topic that was too big to fit in the first film.
Not one to be left behind, it looks like we may be learning a little something new about Anna as well. For the past six years most people never questioned why Anna was completely ordinary. However, when crafting the story for Frozen 2, this difference between Anna and Elsa was something director Jennifer Lee thought about frequently. The answers to these two questions are likely linked; how, exactly, remains to be seen.
There you have it: five burning/freezing questions that we can't wait for Frozen 2 to answer. Later this week the gates to Arendelle Castle will once again open, inviting us in to unlock a new batch of secrets. Who's excited?!?
Frozen 2 hits theaters November 22, 2019.
What Frozen 2 questions are you most excited to have answered?